qualitalk
aktuell

Oktober 2023

qualitalk nr. 99 (pdf 720 KB)

Malmö, Schweden - Ein Streifzug: RUBATO, 2015, von Eva Hild, ist nur eine von vielen Skulpturen in der pulsierenden Stadt / Rambling: RUBATO, 2015, by Eva Hild, is just one of the sculptures in the vibrant city.

---
---
August 2023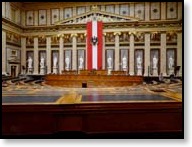 qualitalk nr. 98 (pdf 581 KB)


Austrofaschismus - aus der Habsburger Monarchie zur 1. Republik in die Dollfuß-Diktatur / From the Habsburg Monarchy to the first Republic into Dollfuß' Dictatorship / Freibäder: Exklusive Kurbäder und massentaugliche Strandbäder/ Outdoor pools: Exclusive Spas and Beach resorts for the rest of us.

---
---
Juni 2023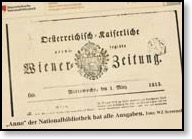 qualitalk nr. 97 (pdf 435 KB)

Wiener Zeitung - das Aus nach 320 Jahren / the End of the Viennese Newspaper after 320 Years / Das generische Maskulin: German only / Über Verpackungsmüll / On Garbage and Vaste.

---
---
März 2023

qualitalk
nr. 96 (pdf 511 KB)


Theater und Oper - Nackte vor nackten Kulissen bei Schillers Maria Stuart und Wagners Tristan und Isolde / Theatre and Opera House - Naked on a naked stage in Schiller's Maria Stuart and Wagner's Tristan and Isolde.