qualitalk
archiv

|| 2001 || 2002 || 2003 || 2004 || 2005 ||
|| 2006 || 2007 || 2008 || 2009 || 2010 ||
|| 2011 || 2012 || 2013 || 2014 || 2015 ||
|| 2016 || 2017 || 2018 || 2019 ||2020 ||
|| 2021 || 2022 || 2023 || 2024 ||2025 ||

November 2021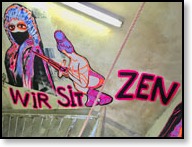 qualitalk nr. 91 (pdf 916 KB)


Kunst im Bunker: Collage WIR SITZEN ALLE IN EINEM BOOT / Art in The Bunker: Collage WE ARE ALL IN THE SAME BOAT.

---
---
Oktober 2021

qualitalk nr. 90 (pdf 516 KB)


Corona: Der gelbe Impfpass der WHO dient international als Nachweis der Immunisierung und wie man in Wien dazu kommt / The yellow certificate of vaccination according WHO (World Health Organization) is valid internationally an how to get it in Vienna.

---
---
Juni 2021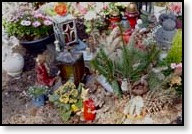 qualitalk nr. 89 (pdf 650 KB)

Die letzte Ruhestätte/ Last Resting Place. Neue Formen des Gedenkens oder des Vergessens / New forms of rememberance or forgetting at all.

---
---

Februar 2021

qualitalk nr. 88 (pdf 350 KB)


Pop-up Weihnacht / Pop-up Xmas. Freiluft-Gottesdienst im Park / open air service on Christmas eve || schlimme Erinnerungen mit USA-Bezug / bad memories in connection to USA.