qualitalk
archiv

|| 2001 || 2002 || 2003 || 2004 || 2005 ||
|| 2006 || 2007 || 2008 || 2009 || 2010 ||
|| 2011 || 2012 || 2013 || 2014 || 2015 ||
|| 2016 || 2017 || 2018 || 2019 ||2020 ||
|| 2021 || 2022 || 2023 || 2024 ||2025 ||

Dezember 2022

qualitalk nr. 95 (pdf 548 KB)


Kunst und Kultur - Wege und Hürden / Art and culture with hurdles on the way / Das Wiener Zinshaus: das k.u.k. Architektur-Erbe / The Viennese apartment building: the imperial architecture heritage.

---
---
September 2022

qualitalk nr. 94 (pdf 528 KB)

Muttersprache Deutsch: nicht identisch in Österreich / Mother tongue German not identical in Austria / Die EU-Wertegemeinschaft: Würdig leben und sterben dürfen / European Union – the community of values: live and die with dignity.

---
---
Juli 2022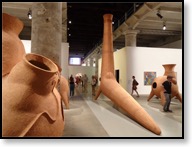 qualitalk nr. 93 (pdf 720 KB)

Biennale di Venezia: Die Stadt und die Kunstausstellung / The City and the Art Exhibition.

---
---
März 2022

qualitalk nr. 92 (pdf 710 KB)

Solidarität mit Ukraine: Der Krieg in Europa überschattet andere Themen / Solidarity with Ukraine: The War in Europe overshadows other issues.